Muscadines are a relative of grapes who happen to enjoy the particularly hot and humid climate of Florida.  With summer winding down, a crop arrived recently at the produce section of the local Walmart.  Since I had just read a Wikipedia article about them while searching for potential crops that could be grown in the yard, I decided to check them out.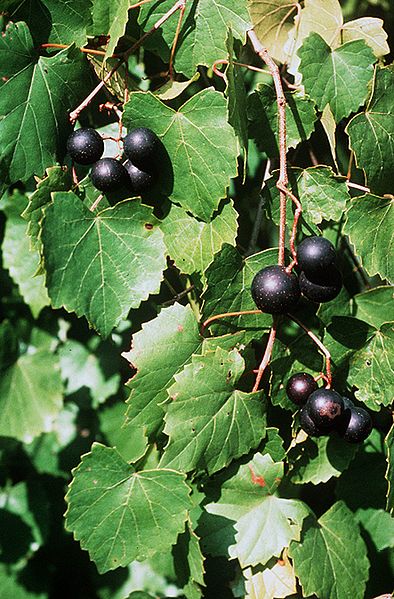 The look of the thing is very much like a grape, but the similarities mostly end there.  For one thing, the skin is very tough, and needs to be peeled away rather than eaten.  The large seeds also end up being spit out.
The taste and texture of the fruit is quite unique.  Its sweet at the same time its extremely tart.  I can see why that combination makes a popular wine.  The fruit's pulp is also a little bit slimier than a grape.  Its quite juicy, but the liquid doesn't readily separate from the fibers.
Since my stomach is pretty sensitive to new things, I was afraid that these fruits would leave me aching.  But its been eight hours since I tried a couple, and I'm just about ready to have a few more.
In fact, I wouldn't mind having a bush or two of these growing in the backyard at all!